A New (and Early!) Arrival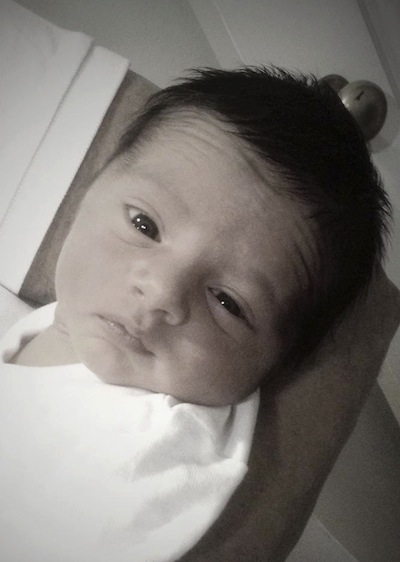 The Neff family is proud to welcome James Henry Neff to the family. James was so impatient to read a draft of The Red Winter, he decided to arrive 5 weeks early. Needless to say, he was quite a surprise and triggered a mad scramble as mom/dad headed off to the hospital and a bewildered Charlie was left in capable hands. He arrived at 7:57 a.m. on August 30th. His first words were "This needs revision." Tough critic.
Despite being an early bird, James weighed in at a hefty 6.5 lbs. and is doing great. The name "James Henry" is a tribute to my wife's father (James Raymond) and my grandfather (Henry Rothschild). While it's very early and newborns tend to look like squashy puppies as opposed to the walking, talking humans they will become, James looks a great deal like his big brother Charlie. Although this author is a little sleep-deprived (I've been taking the night shift for feedings), I couldn't be happier or more grateful that James and Danielle are doing so well. As or Charlie, he's a little bewildered (Where did this baby come from?!?) but he's been very good and asks to hold and kiss "Baby James" whenever the opportunity presents. While I'm sure he'll give James the occasional wedgie, he seems to have the makings of a good big brother. Time will tell!