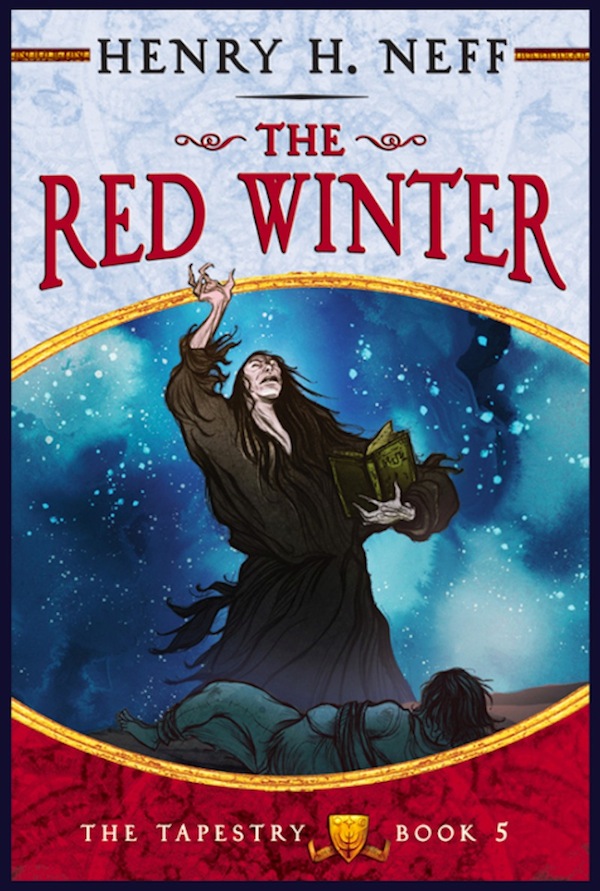 Well, that's that… The Red Winter is officially out in the world and Max's tale is now complete. I've been getting a lot of emails from readers about the release, available formats, what's next, etc. so I'm going to address them here:
IS THE RED WINTER ONLY AVAILABLE AS AN E-BOOK?
Yes. The publisher has elected to release The Red Winter exclusively as an e-book. There are no current plans to release a hardcover or paperback edition of the book.
WHY IS IT ONLY AVAILABLE AS AN E-BOOK?
The Red Winter was a very big and ambitious project that took me over a year to write. It also coincided with the birth of my second child and my first herniated disc — a perfect storm of bad timing. I missed several deadlines and this interfered with the publisher's production schedules. They consequently decided they could only go forward with a digital edition. It's unfortunate, but I'm trying to make the best of it and hope my readers can too.
DOES THE E-BOOK CONTAIN ILLUSTRATIONS?
Yes. There are 28 original illustrations and each is found in the e-book, along with a pronunciation guide (some names are tricky!) and a map.
I PREFER PAPER/PRINTED BOOKS? HOW DO I GET ONE?
Unfortunately, that is not an option at this time. I am hopeful and optimistic that someday Tapestry readers will be able to enjoy the entire series in whatever format they prefer.
I'VE NEVER BOUGHT AN E-BOOK. DO I HAVE TO HAVE A KINDLE?
No. "E-book" is a generic term for a book that you read on an e-reader, tablet, computer, or smartphone. You can purchase The Red Winter from a variety of retailers, including Amazon, Barnes & Noble, Apple's iTunes store, Booksamillion, Kobo, etc. Most e-books come in a universal file format. Amazon has a proprietary format for books in their Kindle store, but you can download the Kindle app to your tablet, computer, or smartphone for free if you don't have the device.
I'M UPSET THAT I CAN'T ENJOY THE FINAL BOOK IN THE FORMAT I PREFER. CAN I COMPLAIN TO THE PUBLISHER? SHOULD I?
I've heard this from many readers and, while I'm certainly sympathetic and appreciate the loyalty, I don't think it does much good to bombard the publisher with complaints. They're not releasing The Red Winter as an e-book to spite you or punish me (at least I hope they're not!) Ultimately, this is a bottom-line business and their data suggested this was the best course for them to take. I can't be too upset at them; I'm the one who was late with the manuscript. Am I sorry the book fell behind schedule? Absolutely. Do I regret taking my time to craft the story I wanted to tell? No. I believe wholeheartedly that quality wins out in the long run. There will be setbacks and times I miss a window, but my focus will always be on crafting the best books and stories I am capable of producing. Ultimately, I think that's in everyone's interest: the readers, author, and the publisher. I've never viewed my writing career as a sprint, or even a marathon. It's an Iron Man and I'm still in the first leg.
OKAY. I WON'T COMPLAIN TO THE PUBLISHER? WHAT CAN I DO?
Support the series! Evangelize! Spread the word and convert your friends, family, teachers, and social media pals into Tapestry readers. The story is complete, so there's no more waiting. New readers can start with Max in the Art Institute and carry straight on through to the epic conclusion. By spreading the word, you'll not only be sharing a story you've enjoyed with others, you'll be increasing the likelihood the publisher decides that it makes sense to re-launch the series in a fuller range of formats. Win-win. So if you're feeling frustrated, channel that angst into something positive and productive. It's not always easy, but it's what I've tried to do and I've found it more fruitful than grumbling. Not that I don't have my moments…
CAN YOU RENT E-BOOKS FROM A LIBRARY?
Yes! Most libraries have programs in place to lend e-books. Some even lend devices to read them on. Check with your school or public librarian. They tend to be pretty awesome.
WILL THE RED WINTER BE AVAILABLE AS AN AUDIOBOOK?
There are no plans to release an audiobook of THE RED WINTER at this time. Perhaps that will change down the road, but that's where things currently stand. I'm truly sorry for this — I know there's a dedicated group of readers who have been experiencing the series via Jeff Woodman's voice talents. My hope is that down the road, we'll be able to complete the audio recordings.
IS THIS REALLY THE LAST TAPESTRY BOOK? WHAT'S NEXT?
This is the last book that will revolve around Max and David and this era of Rowan's history. I am currently working with HarperCollins on a new series called IMPYRIUM. It builds on the mythology and events established in The Tapestry but takes place 3,000 years in the future. Its protagonists are commoner named Hob, and a princess, Hazel Faeregine, who is the direct descendant of Mina. It's a ton of fun and I'll be posting a lot more about it in the weeks and months ahead. Sol Invictus!