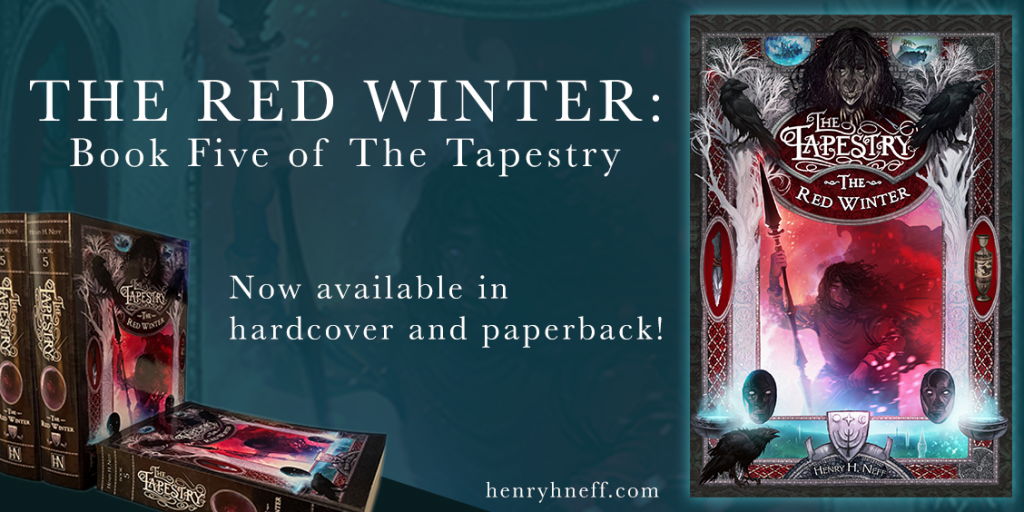 Q: Why is a print edition now available?
A: The publisher was kind enough to revert the print rights back to me. While they still publish the eBook, I'm free to print hardcovers and paperbacks for Book 5.
Q: Who is publishing these editions?
A: I am, along with some help from Ingram. Ingram is a company that provides a variety of book-related services including printing and distribution. Your favorite library and bookstore probably order their books from their catalog rather than from individual publishers.
Q: Why are you working with Ingram?
A: Several reasons. First and foremost, they enable me to focus on writing new stories rather than being a retailer, accountant, and fulfillment center. When an order comes in, Ingram prints and binds the copies required and ships them where they're needed. The whole process (from placing the order to receiving a shipped book) usually takes 1-2 weeks. Unlike other print-on-demand services, Ingram also allows me to offer a jacketed hardcover edition along with a paperback and the quality is pretty impressive. I don't think many readers would notice a difference between the Ingram hardcover of THE RED WINTER and those for books 1-4. Last but not least, Ingram has distribution partners all over the world so readers in other countries can order the book via their local retail channels.
Q: Can I buy the book directly from Ingram?
A: No; Ingram is the manufacturer and distributor but they're not a retailer. To get the book you have to buy it from a retailer such as your neighborhood bookseller (SUPPORT INDIES!), Barnes & Noble, Amazon, etc. They'll order it from Ingram and Ingram will print the book(s) and ship it. You can find the book by title or you can give your bookseller the ISBN (International Standard Book Number). The ISBN for the hardcover edition is 9798985057010. The ISBN for the paperback is 9798985057003.
Q: Does the book look and feel like others in the series?
A: Yes. They're designed to match the series hardcovers, which is my preferred design. The fonts and layout are identical, and I even commissioned Cory Godbey to create a new jacket that matches the previous hardcovers. I think you'll be pleased. Max has come a long way…
Q: Why does the book cost more than usual?
A: Several reasons. The first is that it's "print-on-demand" which means each copy is made when an order comes in. Since they're produced one at a time, the cost per unit is higher. Second, at over 700 pages THE RED WINTER is a beast of a book that requires a lot of paper, and paper along with shipping have gotten more expensive during the pandemic. Then there's the fact that retailers buy books at a wholesale discount—often 30-55% below the list price—which means I have to price the book high enough to cover the cost to make and ship each book while giving the retailer a sufficient window to make a profit. As for my profit, I'm only making a few dollars per copy. My priority with this release was never to make a pile of dough; it was simply to make print editions available for those who would like them. While those copies aren't cheap, you're getting a lot of entertainment for the money. If price is a primary consideration, you can always ask your local library to order a copy or purchase the eBook, which retails for around ten dollars.
Q: Is it possible to get signed copies?
A: YES! If you live in the United States, you can get signed and personalized copies by ordering them through my rockstar indies, Watchung Booksellers and WORD Bookstores. Just place the order online and be sure to specify the names of the recipient(s) and any special requests in the comments field. Once that's done, I'll sign those babies and the bookstore will ship them to you. Unfortunately, they can only ship within the U.S. since the cost of shipping overseas is astronomical and requires customs forms, etc. If you live in another country and really want a signed copy of THE RED WINTER, just order one from your favorite bookseller and drop me a message requesting a signed bookplate along with your name and mailing address exactly as it should appear on the envelope. I'll send a personalized bookplate your way that you can place in your copy.
Q: Why does my retailer's website say that the book is "Out of Stock" or "Not Yet Released"?
A: Retailers have their own order management systems and print-on-demand titles may register as "out of stock" simply because the retailer does not have a physical copy of the book sitting on a shelf. Don't worry about this. If you place the order, it will go to Ingram and the book will be printed and shipped. If you see a message that the book has "not yet been released" that's simply because the retailer's systems have not yet received the metadata from Ingram's database. You can still order the title and it should arrive within 2 weeks.
Q: Is an audiobook also going to be made available?
A: I've been recording chapters of THE RED WINTER myself and uploading them to YouTube. At present, about half the story is up there. While I'm no Jeff Woodman, people have been kind enough to say it's not too appalling and I intend to record the remaining chapters in the coming months. Once I have, I'll explore releasing an audiobook in 2022.
More questions? Message me and I'll get back to you.